Holiday home De-Bult
House code: OV1012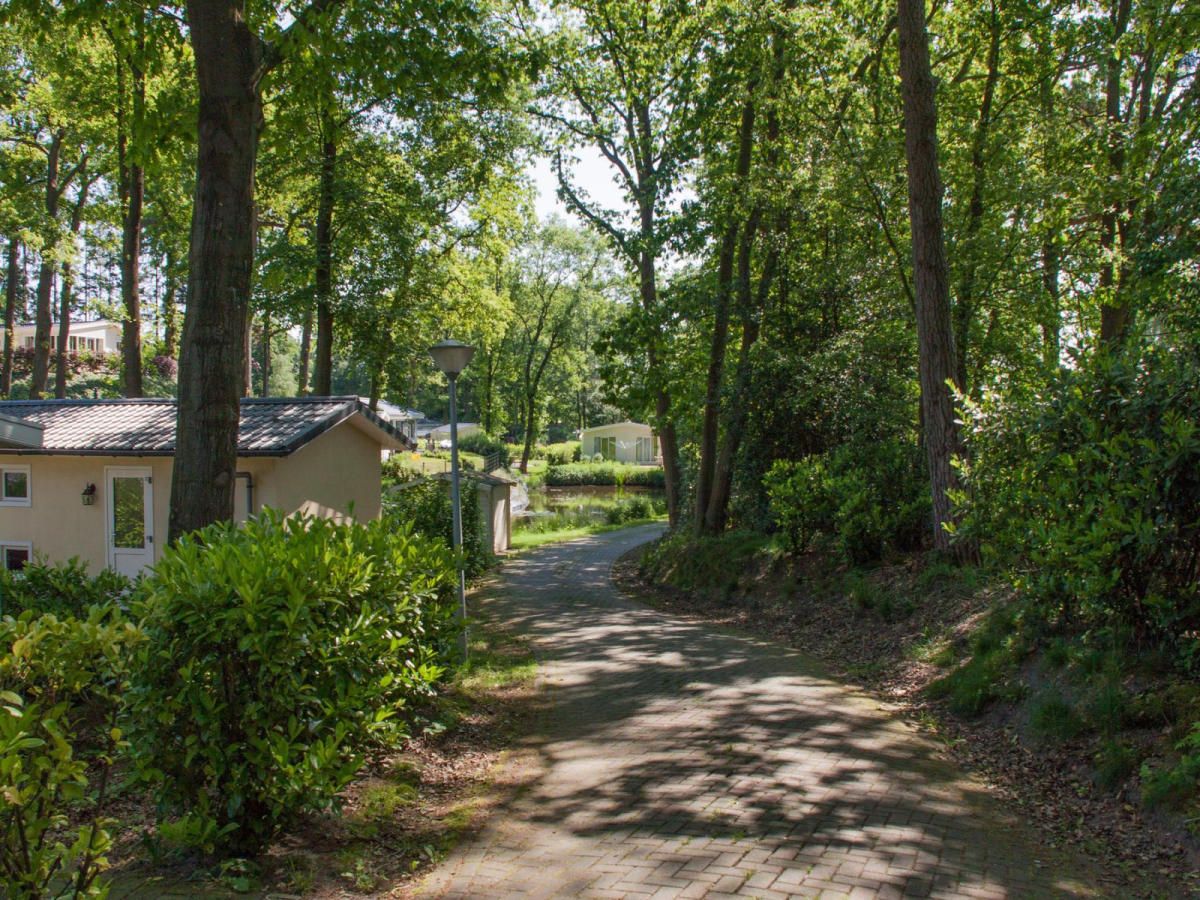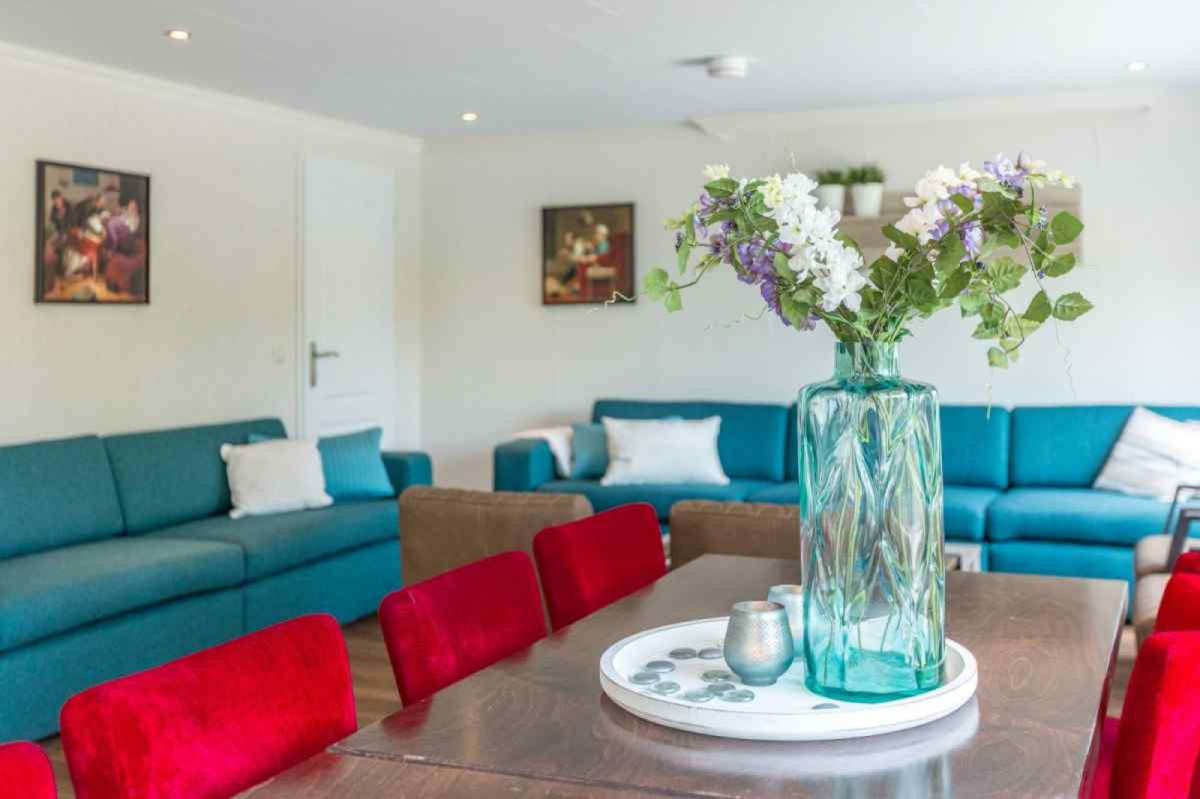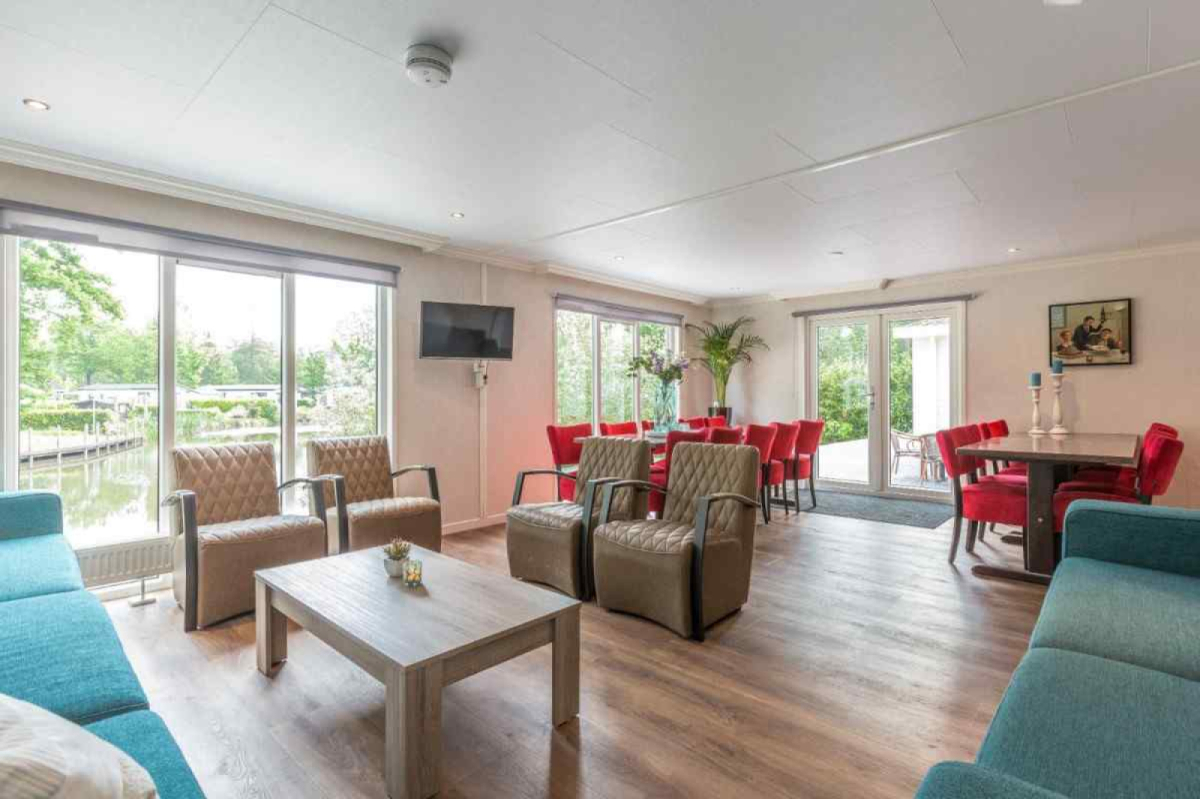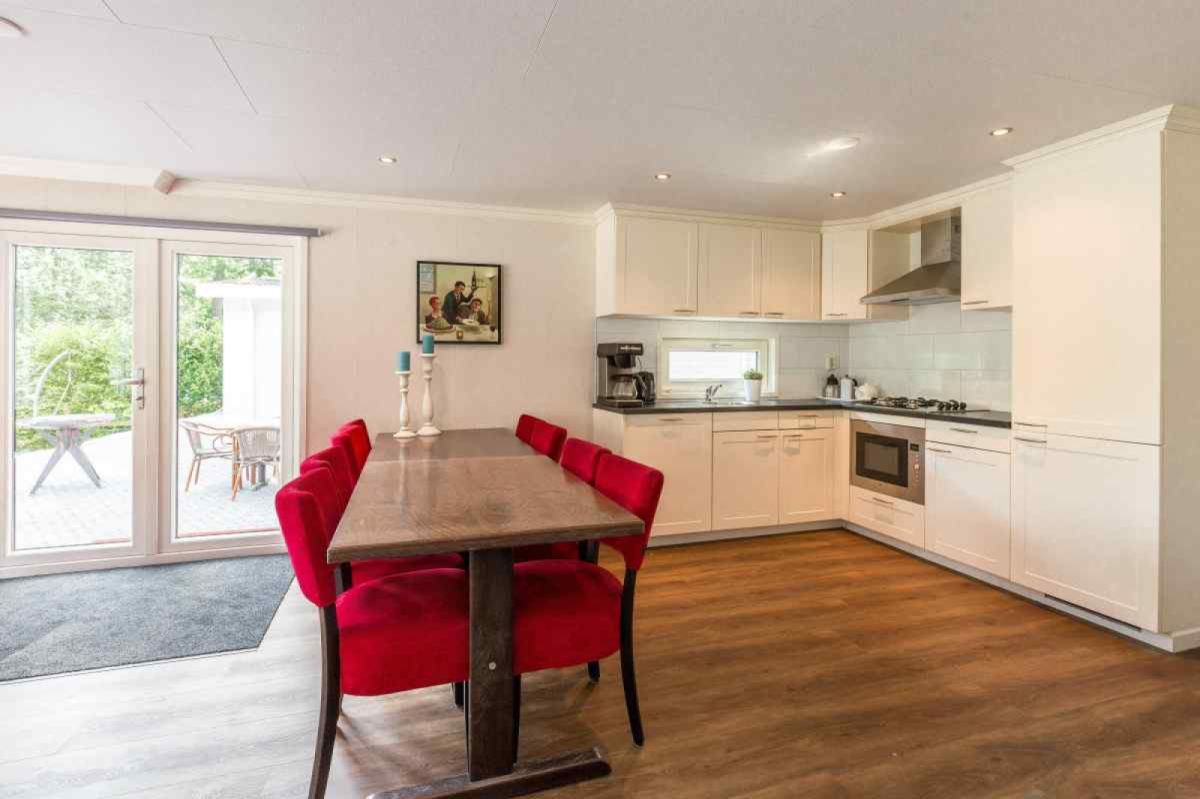 Home
Availability
Facilities
Location
The holiday park
14 persons Group house in the Netherlands
Unique 14 person group accommodation divided over two buildings next to each other and on the water. This property ensures a guaranteed successful weekend with the family or friends. This group accommodation is located in the middle of the extensive woods of the Woldberg and the Eese estate. Delightful watery and wooded area to contribute to a successful stay.
Layout
Cozy living room with flat screen TV, lounge sofas and comfortable armchairs, a compact kitchen including a four-burner stove, microwave, fridge (with freezer), filter coffee maker, kettle and plenty of storage space. Long breakfast tables with matching chairs and panoramic views over the large pond party, seven bedrooms divided into two accommodations, two bedrooms with bunk beds and two box spring beds and five bedrooms with two box spring beds. There are three bathrooms with shower, sink and toilet.
Outside:
Panoramic terrace with private sandy beach on the water!