Tusken de Marren
Small-scale holiday park at the waterfront in Friesland with your own jetty, the place to be for water sports enthusiasts and nature lovers!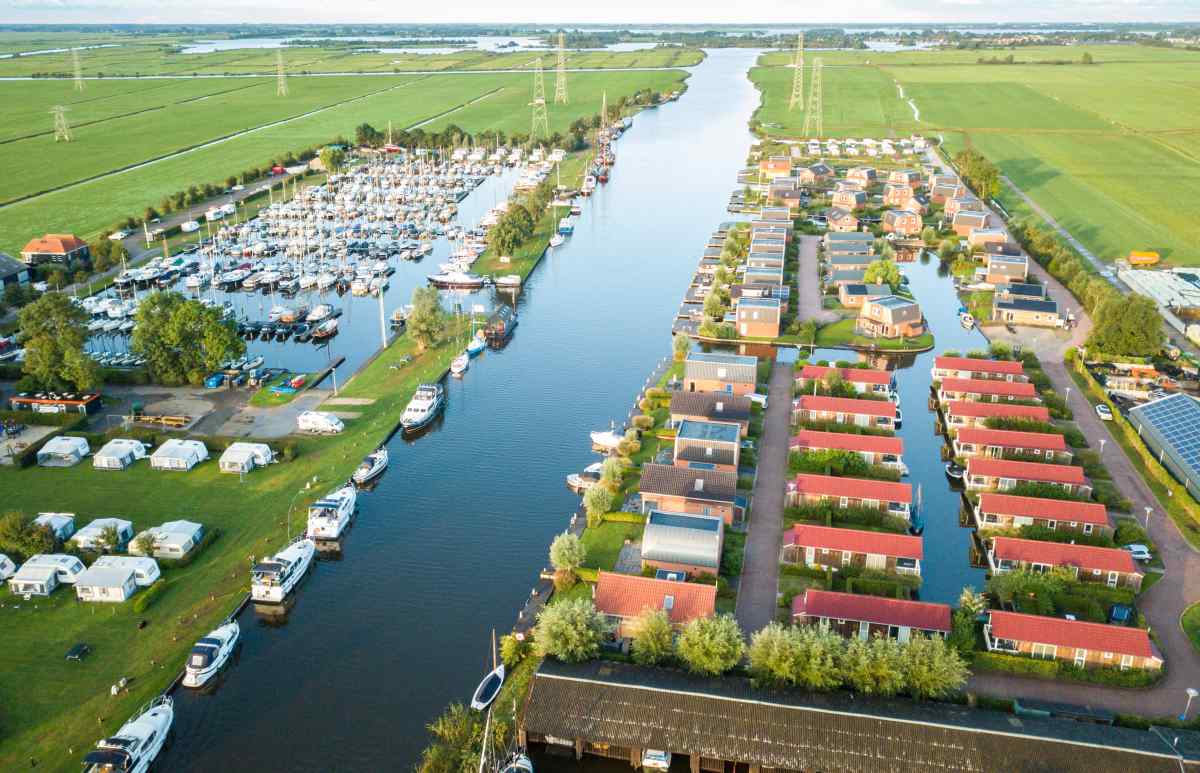 Very good
reviews in the past 16 months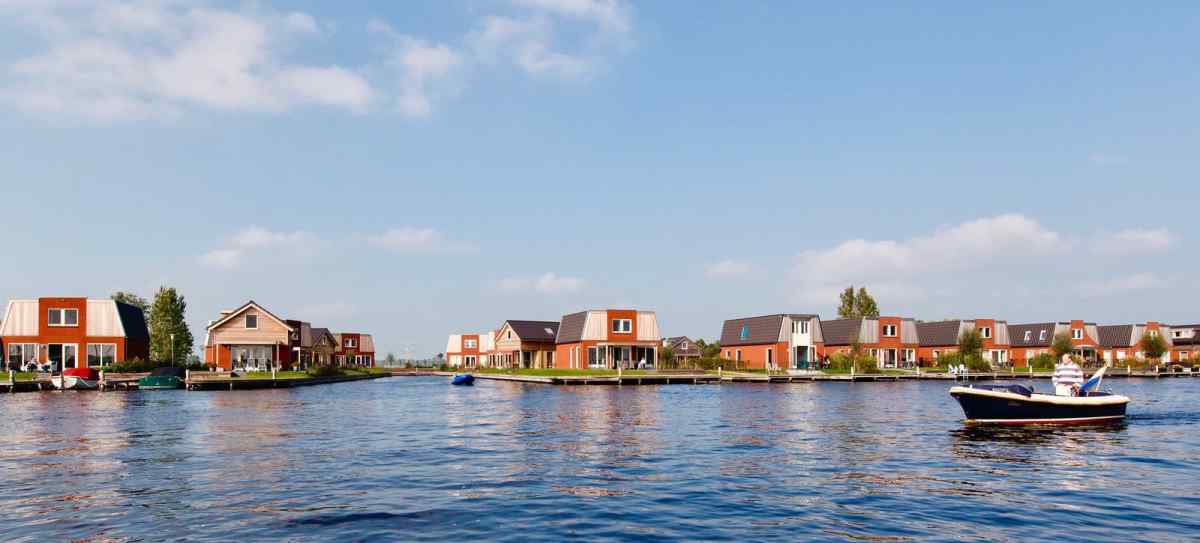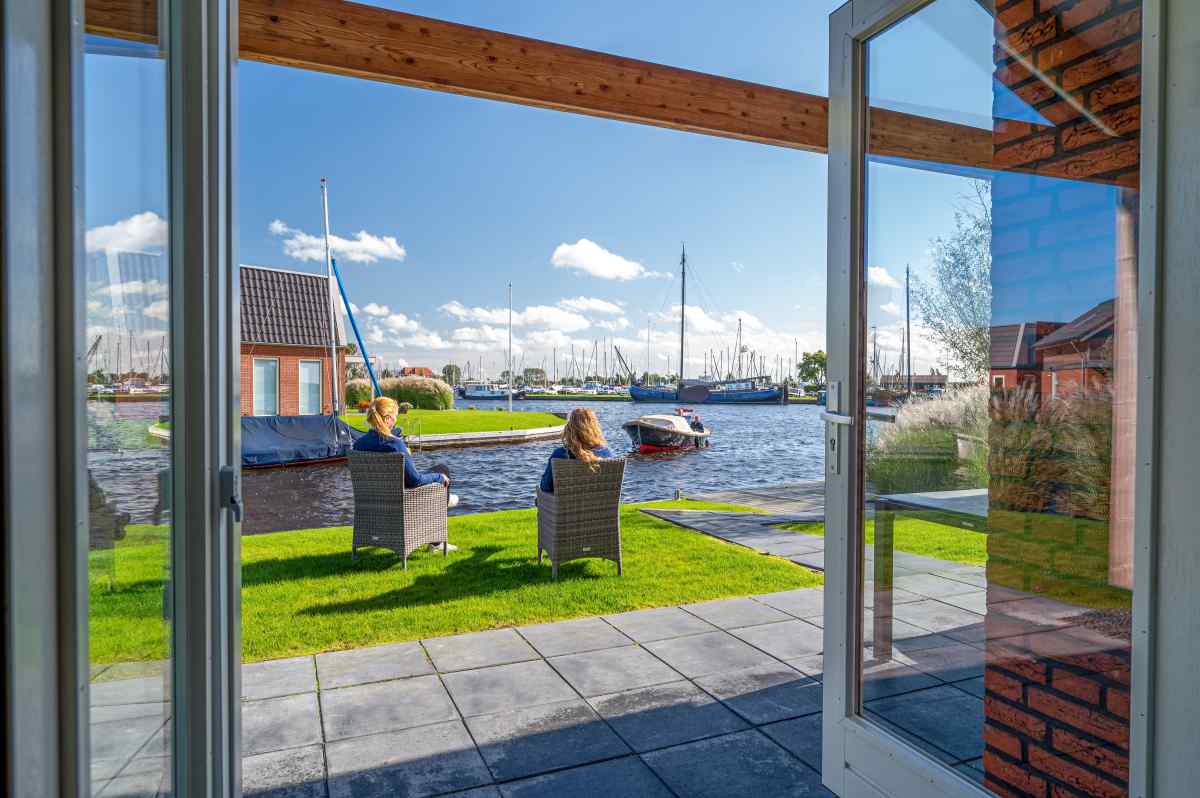 The holiday park
Facilities
Location
Tusken de Marren in Akkrum
Recreation park Tusken de Marren is located in the heart of Friesland, the water sports province of the Netherlands. There are therefore good sailing connections between the surrounding places. In the area you will find many nice cycling and walking routes. These beautiful routes lead you past the monumental farms and historic cities that the area has to offer. Recreation park Tusken de Marren is suitable for both people who love green nature and the real water sports enthusiasts among us. The recreation park in Akkrum has several cozy accommodations, which are available in a variety of ways from two to a maximum of eight people. The holiday homes are bright, spacious and modern and are almost all located directly on the water. A stay at this recreation park guarantees a wonderful and relaxing holiday!
Particularities
- The layout, interior and exterior of the holiday homes may vary.
- Dieser Ferienpark ist frei von Feuerwerken.
Leisure activities
Amusement park
Fishing
Canoeing
Sauna
Walking
Table tennis
Cycling
Surfing
Soccer
Water Skiing
Swimming
Facilities
Aquatics
Recreation park Tusken de Marren is located on the water. Many homes have their own jetty. Opposite the park is a marina, where you can use the boat ramp and boat crane (for a fee).
Rental boats
Tusken de Marren offers the possibility to rent a sloop or a whaly (limited number available). These can be built at your holiday home, unless you have booked a home that is not adjacent to the water.
Swimming, fishing and fun
Do you feel like swimming? With wonderful summer weather you can visit the Sneekermeer and when the weather does not allow it, a visit to the swimming pool in Joure is a perfect alternative. The children can also play in the playground with an air-trampoline, beach volleyball court, swings and a table tennis table. There is also an animation team present during the summer period. On Wednesdays, Saturdays and Sundays, various water activities are organized, games are played ashore and of course there is also a lot of crafts! A stay at Recreation Park Tusken de Marren is ideal for real fishing enthusiasts. At a house on the water you can catch good fishing from your own jetty and enjoy the water view.
Central park facilities
Launderette
Recreation program during summerholidays
Table tennis
recreation puddle pool
Trampoline
Location of the accommodation
On a holiday park
At the lake
Close to village/city
Near the water
Near Fishingwater
On a familyresort
On fishing waters
On Waterfront
Distances
Lake: 100m
Supermarket: 1000m
Restaurant: 650m
Village/city centre: 650m
Entertainment centre: 650m