Holiday home Sint-Nicolaasga
on
Landgoed Eysinga State
House code: FR1033
18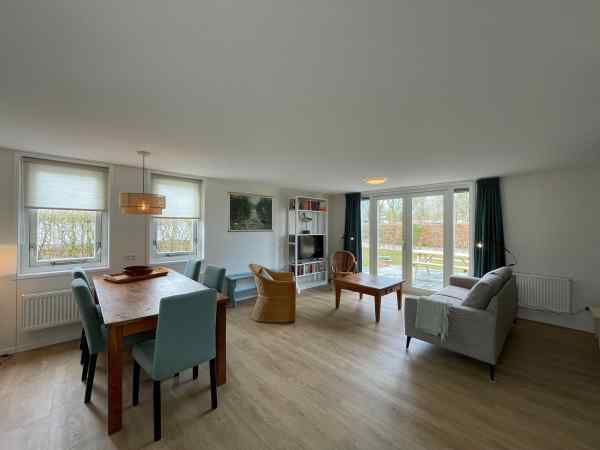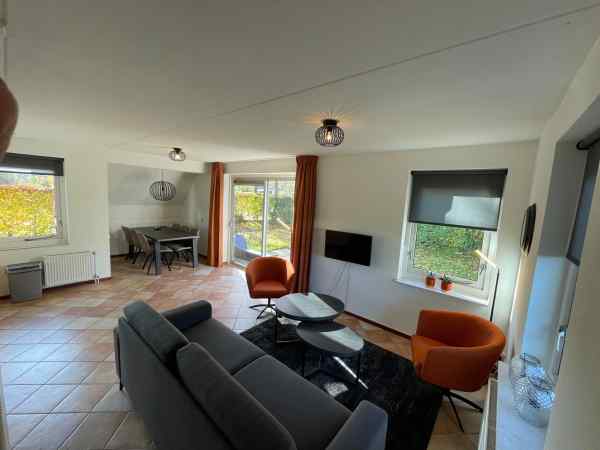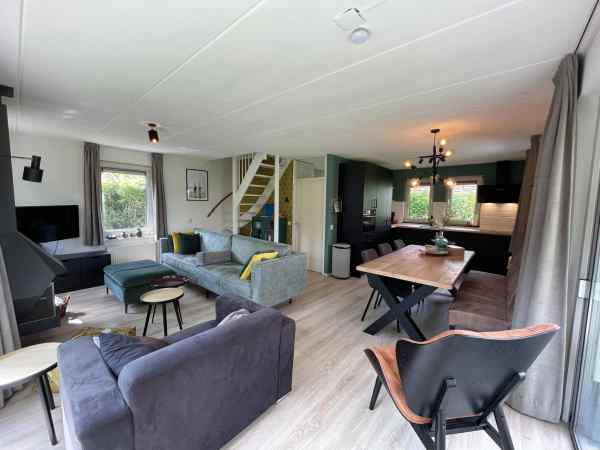 Home
Availability
Facilities
Location
The holiday park
Beautiful and luxery 6 persons holiday house with small swimming lake.
This holiday home is located in one of the most beautiful wooded and water-rich areas in Friesland. You will stay in the municipality of Skarsterlân, between the Tjeukemeer and the Langweerder Wielen. Here you will find an abundance of water and forest. The centuries-old Landgoed Eysinga-State is situated in this beautiful recreation area. The estate is beautifully situated on the sandy soils between Sint-Nicolaasga and Langweer. On the estate you will find the "Blaauwpleats" in the former farm, an attractive restaurant. At the reception desk you can find all information about the many recreational opportunities in the vicinity. The estate itself is located in the middle of the woods, but also on open waters. You can even moor your own boat at some of the houses in the park.
Layout
The six-person holiday homes are fully furnished and fully equipped. The cozy living room is equipped with television with cable television and a fireplace. The kitchen is fully equipped, including a combination microwave. Almost all country houses have a dishwasher and filter coffee machine. Do you want to be 100% sure that you get a home with a dishwasher? Please contact one of our employees. There is a separate toilet on the ground floor as standard. Some houses have a second toilet on the floor. The bathroom has a bath with shower. A washing machine is also standard. Most country houses have a romantic box bed on the ground floor. There are also a number of one bedroom houses on the ground floor.
There are two comfortable bedrooms on the first floor. Many houses have an extra shower and/or toilet with washbasin on the first floor (on request). The beds are standard equipped with single duvets. Through the sliding doors you can enter the spacious garden or take a seat on the terrace, where the garden furniture is located. The gardens are surrounded by a forest wall, which offers a lot of privacy.