Holiday home Bergeijk
on
Vakantiepark De Negende Zaeligheyt
House code: BRA126
25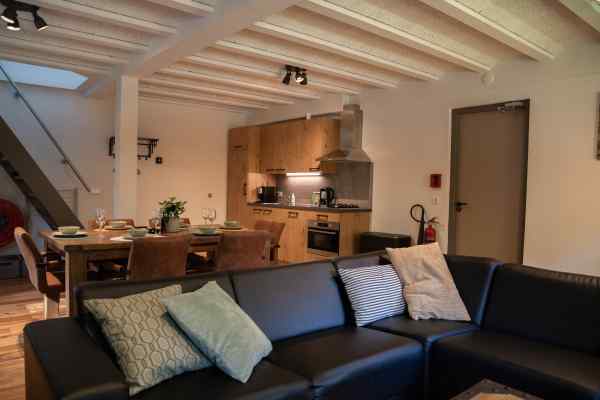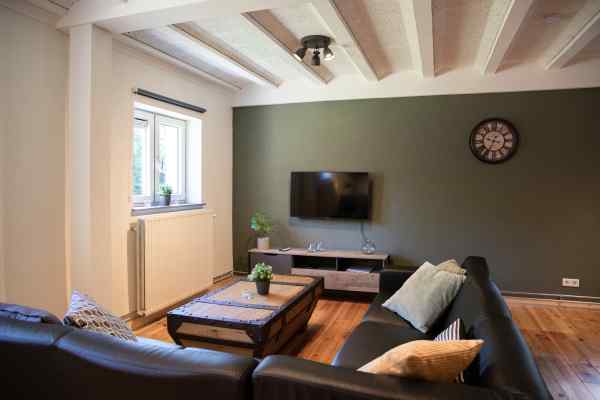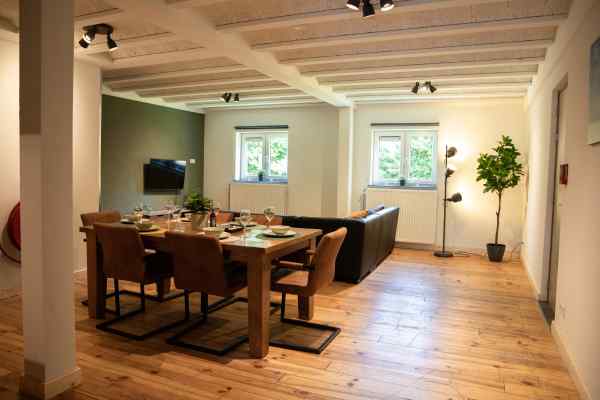 Home
Availability
Facilities
Location
The holiday park
Cozy 12-person family house in beautifully renovated 1920s farmhouse in a quiet area
It is guaranteed to enjoy this unique place in the Netherlands. You will find this delightful family house in the middle of a quiet area in the Brabant Kempen: an environment where charming villages and vast nature areas determine the environment. In addition, the region is also praised for its fine Kempen hospitality, which makes the holiday one to remember. You stay in a converted old stable located in a farm that has its origins in 1928. In short: a holiday home with a story. The holiday home is suitable for 12 people and is located on a small-scale holiday park where you wake up to the sound of birdsong and the scent of the forest. In addition, the holiday home breathes nature and atmosphere and the location is also fantastic: on the edge of the forest and surrounded by greenery, lots of greenery. For the natural lover and peace seeker a real gem.
Layout
This holiday home is suitable for no less than 12 people, is fully equipped and has a spacious interior. A lot of work has been done with wooden materials in the design of the holiday home, in order to retain that natural and natural feeling in the house as well. And with a lot of space around the house, nature is really close by. Play a game of football, sit outside all evening during the long summer evenings and laze in the sun: it is a good place to be. The holiday home also has a recreation room with a spacious seating and dining area, television and Wi-Fi. The fully equipped beautiful kitchen has a dishwasher, fridge with freezer compartment, Nespresso coffee maker, a combi microwave and a six-burner stove. There are six double rooms with two single beds. This holiday home has several sanitary rooms. On the ground floor you will find six sinks, four toilets and two showers. On the upper floor there are three shower rooms and one toilet.
Outside, the holiday home has its own terrace. In short: a perfect place to enjoy the outdoors and to relax.