Vakantiepark Aquadelta
Holidaypark Aquadelta in Bruinisse at the Grevelingenmeer is a versatile, luxurious Park in a parklike and spacious setting.
23
Good
reviews in the past 402 months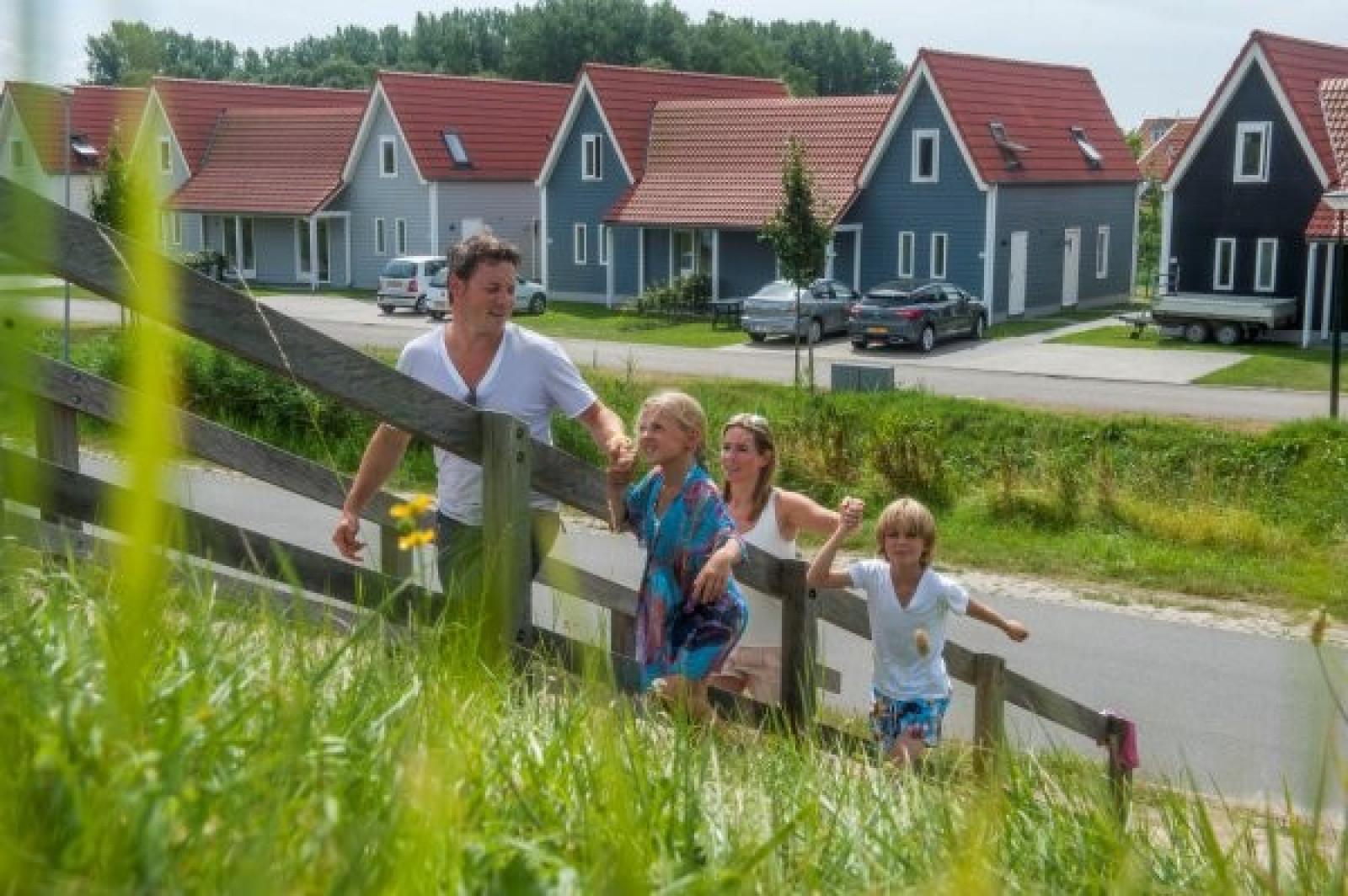 The holiday park
Facilities
Location
Vakantiepark Aquadelta in Bruinisse
A holiday house on Holiday Park Aquadelta in Bruinisse, on the island Schouwen-Duiveland, offers all ingredients for a fantastic holiday. Dependant on group size the park offers apartments, bungalows, villas and group accommodations. All holiday houses are luxurious, fitted with all modern conveniences.
The detached holiday houses are situated in parklike, watery surroundings, breathing out an atmosphere of peace. The apartments are situated around the cosy centre with wonderful indoor playground.
The park offers various facilities for all ages, such as swimming, Kinderland and Aquadoe. During the school holidays the animation team organizes all kinds of wonderful activities like face painting, kids disco and baking cookies. Other facilities: à la carte restaurant, lounge terrace, mini-golf, tennis courts, launderette and supermarket. Both the Grevelingenmeer and the island Schouwen-Duiveland offer much more possibilities like diving, fishing, walking, playing golf, sailing, cycling, riding, surfing and kite-surfing. Everything within reach!
Enjoy the wonderful nature and the picturesque neighbouring villages or visit Antwerp, Veere or Middelburg. A holiday house at holiday park Aquadelta in Bruinisse offers all ingredients for a fantastic holiday!
Particularities
- If you book with more than two people and you are under 30 years of age, a deposit of EUR 50 per person will be charged upon arrival. You must fill in a form upon arrival with details of all travel companions.
- Lay-out and interior might deviate from the photos.
−These holiday homes cannot be rented for business purposes and the main booker must be at least 21 years old.

−The park reserves the right to charge a deposit between EUR 50 and EUR 500 per person on site. This deposit depends on the group composition. Please take this into account when making your reservation.
- The facilities of this park are open to a limited extent during the midweeks in low season.

- Due to maintenance work, the swimming pool at Holiday Park Aquadelta will be closed from Monday 11 December to Friday 15 December 2023.
Leisure activities
Fishing
Riding horseback
Sailing
Walking
Midget golf
Cycling
Surfing
Soccer
Diving
Tennis
Water Skiing
Golf
Swimming
Facilities
Food & Drinks
A la carte restaurant de Brasserie offers lovely meals, an extensive breakfast buffet in the morning and even special kids menus. In the Centre Plaza you will find a grand café and a lounge terrace to enjoy lunch or drinks. Restaria De Branding offers fries with various snacks, pizzas and all kinds of plates. Take-away service!
Indoor swimming pool
The indoor swimming pool is open all year long. Besides swimming, you can relax on a sunbed. For young children, there is a separate water playground and a children's bad with lovely warm water.
Kinderland
An unique indoor playground amongst others with climbing frames, toboggan run and ball box. Separate play corner with soft toys for young children.
Aquadoe
All kinds of activities like table tennis, table football, Airhockey, games and crafts.
Other facilities
- Bowling
- Bike rental
- Playground equipment
- Mini-Golf
- Tennis
- Squash
- Billiard
- Laundrette
- Supermarket
- Golf course Grevelingenhout
Central park facilities
Camping shop
Restaurant
Kiosk
Launderette
Recreation program during summerholidays
Playground
Midget golf
Tennis court
Sports field
Pub/Bar
Indoor swimming pool
Location of the accommodation
On a holiday park
Close to village/city
Near the water
Near harbour
Near Fishingwater
On a familyresort
On Waterfront
Distances
Beach: 15000m
Lake: 100m
Supermarket: 50m
Restaurant: 50m
Village/city centre: 2000m
Entertainment centre: 15000m
Airport: 50000m