Bergresort Winterberg
Bergresort Winterberg is a fine resort with brand new and spacious flats on the outskirts of Winterberg.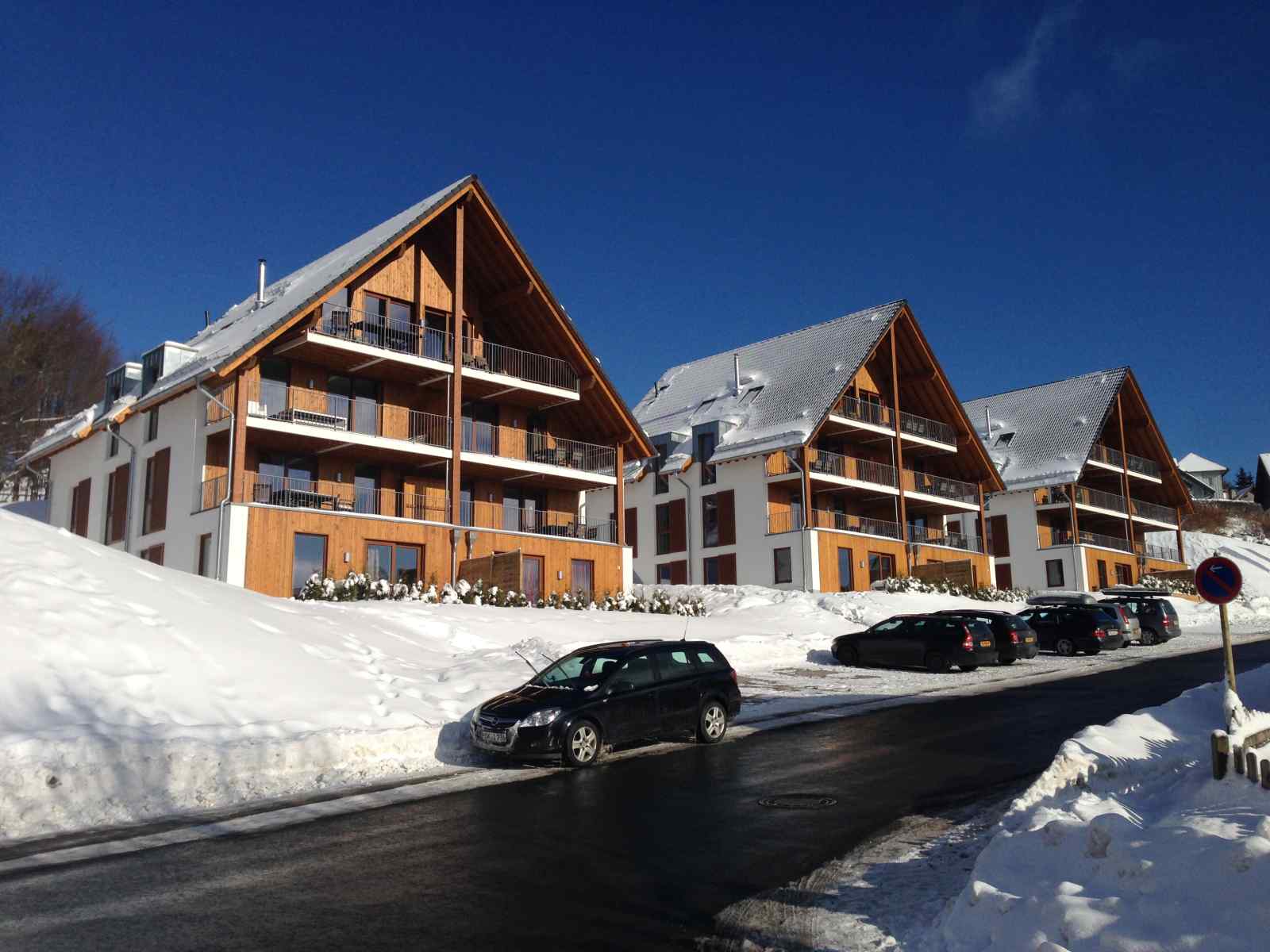 5
Very good
reviews in the past 87 months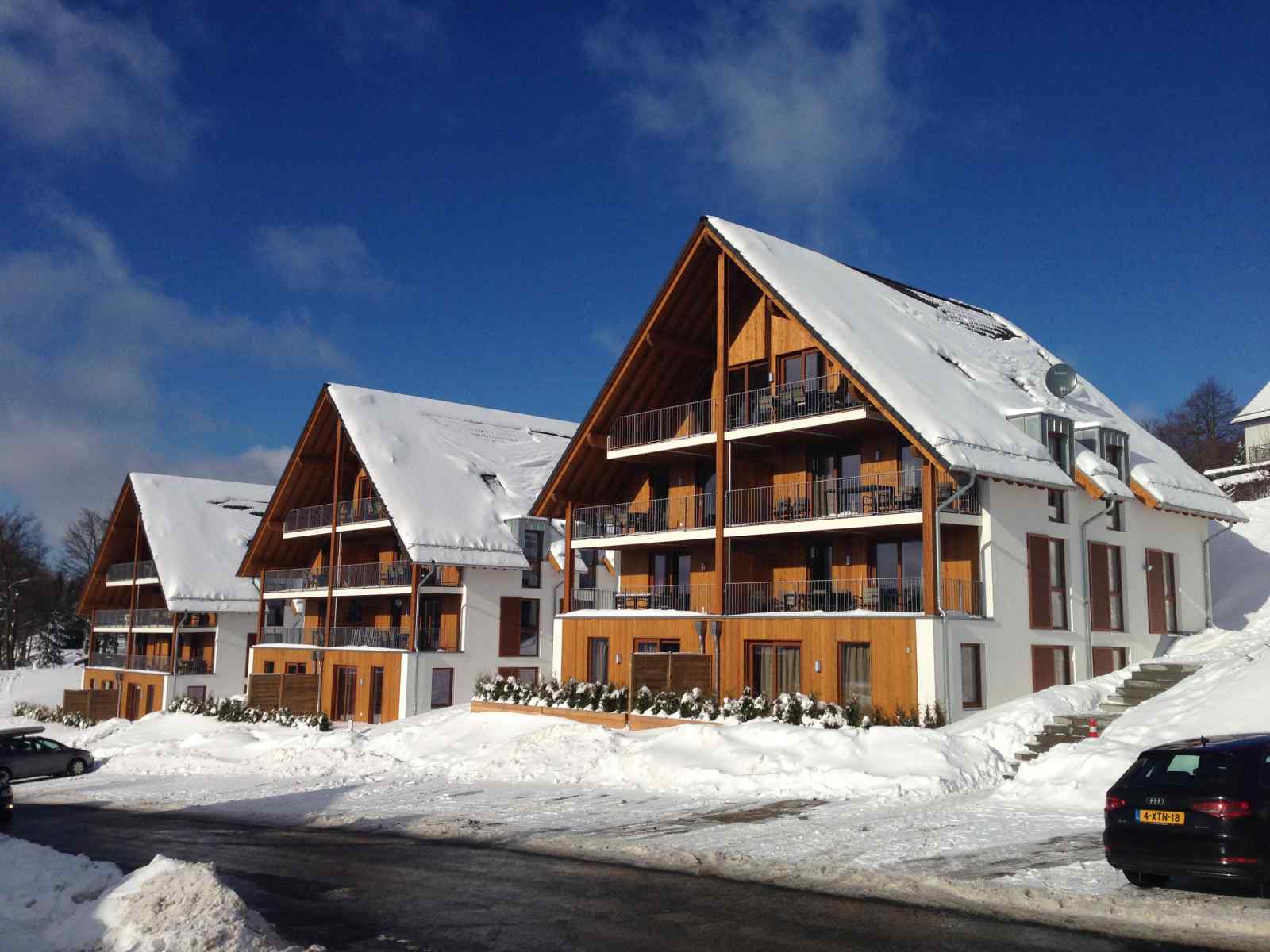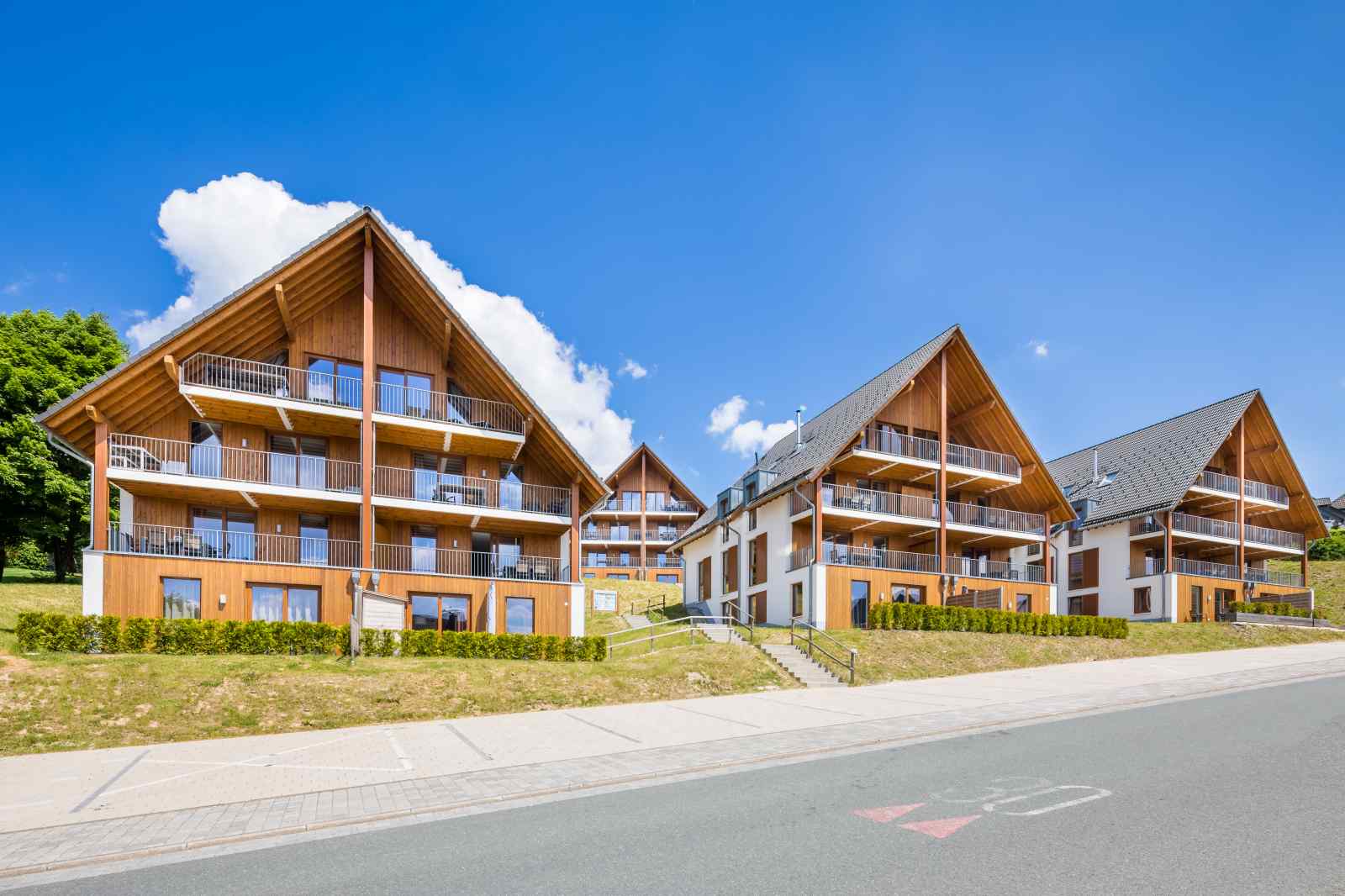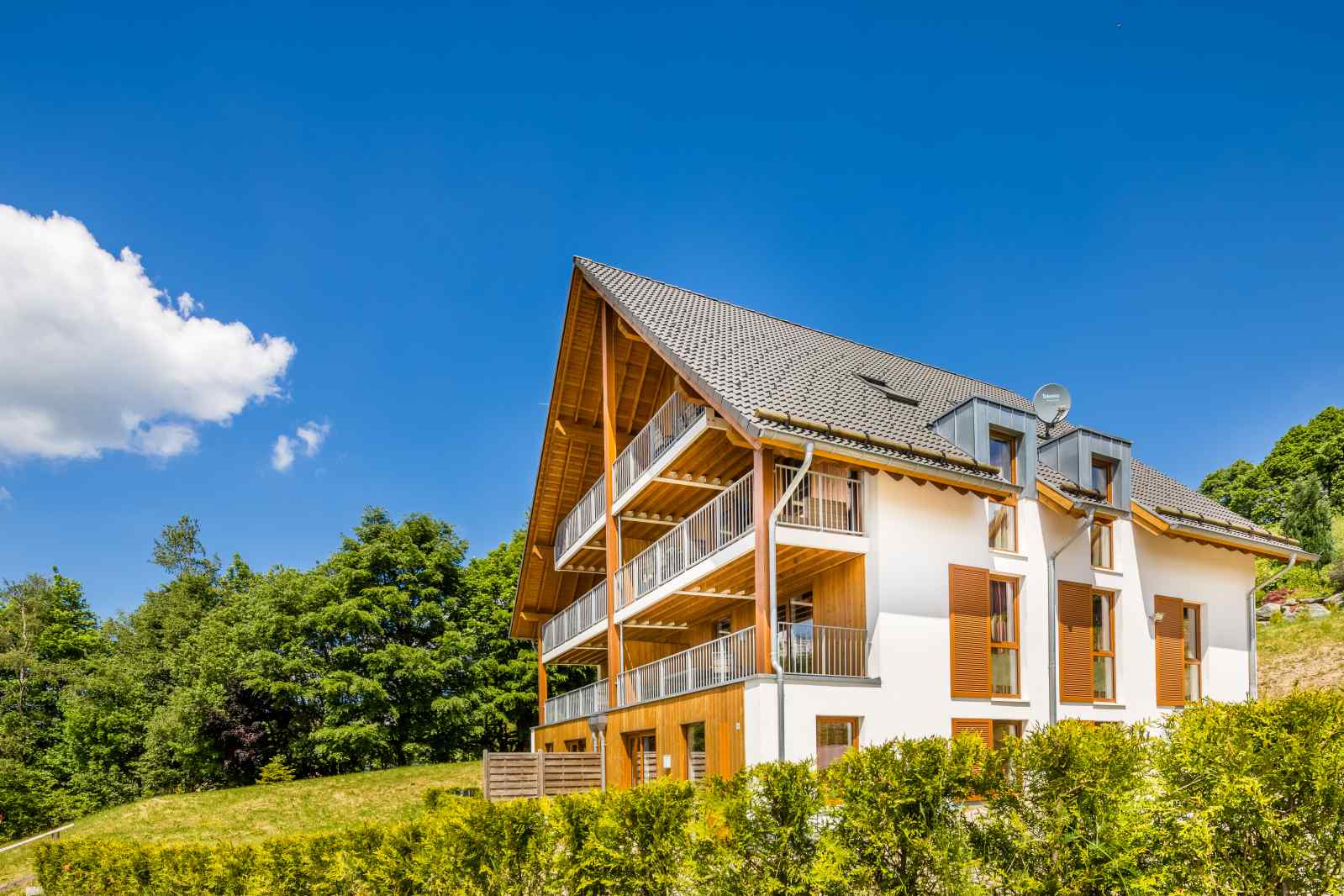 The holiday park
Facilities
Location
Bergresort Winterberg in Winterberg
Just 1km from Germany's, perhaps, most famous winter sports resort, you will find the small-scale resort Bergresort Winterberg. All flats are equipped with a large balcony, spacious living room, well-equipped kitchen and a fine bathroom. The spacious balcony offers you a wonderful view of the atmospheric centre of Winterberg with all centre facilities. The village is less than 10 minutes' walk away. About 15 minutes' walk from the mountain resort, a ski lift goes to the slopes and several cross-country skiing routes start. A few minutes' walk away you will find a bus stop, where 2 buses run every hour throughout the week. The flats are only accessible by stairs. As a result, they are not suitable for disabled guests. Within walking distance of the resort you will find a centre with a large range of shops, bowling alley, large supermarket, restaurants, cafés with terraces, train station, bicycle rental, swimming pool and disco. A wonderful location for your winter sports, but certainly also for an unforgettable summer holiday. The surrounding area offers numerous breathtaking hiking and mountain biking tours. Enjoy an active holiday with friends or family and make wonderful memories!
Particularities
The flats at Bergresort Winterberg are situated on a slope. The flats are only accessible by stairs. Therefore these flats are not suitable for disabled guests.
These holiday homes cannot be rented for business purposes and the main booker must be at least 21 years of age.
The park reserves the right to charge a deposit of between EUR 50 and EUR 500 per person on site. This deposit depends on the group composition. Please take this into account when making your reservation.
There are 2 charging stations for electric cars at 350 metres from Bergresort Winterberg.
The interior/exterior of these holiday homes may differ.
Activities in the area
Walking
Cycling
Mountaineering
Skiing
Swimming
Mountain Hiking
Langlaufen
Facilities
After a long day on the ski slopes, enjoy some well-deserved relaxation in the sauna. Your family and friends can also enjoy your holiday. A message can be sent in no time via the free internet connection. 
Location of the accommodation
On a holiday park
In the mountains
Distances
Supermarket: 2km
Restaurant: 2km
Village/city centre: 1km
Ski Area
Blue slopes: 14km
Red slopes: 12km
Black strokes: 1km
Cross country slopes: 220km
Number of ski lifts: 24
Height of ski area: 820m